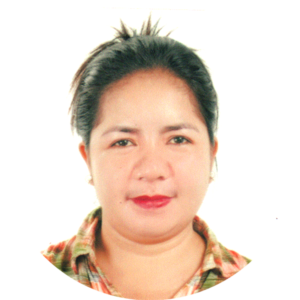 Hon. Imelda C. Mallillin
Punong Barangay
WELCOME MESSAGE
Magandang Araw sa ating lahat!!!    
Nagpapasalamat po ako sa ngalan ng buong opisyales ng Sangguniang Barangay ng Cassap Fuera. Ako si Punong Barangay Imelda C. Mallillin. Na muli nagpapasalamat at labis kaming natutuwa na dahil sa makabagong teknolohiyang tulad ng website na ito. Dito Makikita ang iba't-ibang impormasyon, events, proyekto ng aming barangay, sohesyon, komento, hinggil sa pag-unlad n gating barangay.
Sa inyo pong panalangin sa akin bilang Punong Barangay ng Barangay Cassap Fuera. Ako po ay taos-pusong nagpapasalamat sa patuloy na pagtitiwala kapalit nito'y serbisyong "tapat" para sa ika-uunlad ng ating barangay.
Mabuhay mahal kong Barangay Cassap Fuera.
MISSION
Barangay Cassap Fuera shall lead in the implementation of programs / projects and activities in order to pursue as stepping stone or pathway to the attainment of its vision.
VISION
Barangay Cassap Fuera shall be an economically stable community with morally upright, healthy and happy families living in a peaceful orderly and ecologically environment.
HISTORY OF BARRIO OF CASSAP FUERA
        Cassap Fuera is a small barrio. It is about four and one half kilometers east of the poblacion. It has an area of thirty hectatres with a population of almost one hundred inhabitants.
        From of settlement in 1851, its modest beginnings little could be said about the activities of the early settlers except that much had been done in the clearing of the land. Cassap Fuera was named after the name of a plat which was found in the place when the place settlers came. "Cassap Fuera" is a giant tree known locally as wild bread fruit. For this, the settlers named the place "Cassap Fuera" being further than Cassap Hacienda the Joining Barrio.
        The original families were the spouses Mariano Mallillin and Benigna Dalupang, Batuys and Agustins. The had the land surveyed and shared the rest of the inhabitants. In the course of time they had greatly increased their number and consequently the place became more productive.
        Since the time the barrio was -settled by Mariano Mallillin, he had all the privilege to be the "encardo" known as the barrio head or barrio lieutenant. He had served his barrio till the time of his death. He was succeeded by his son Feliciano. The rest of his son Sado, eldest son, Matias, and Crispulo had their terms too. Fernando Batuy was succeeded by Aurelio Agustin before World War II. Pio Mallillin had his term during the Japanese occupation. He was succeeded by his cousin Delfin Mallillin after the liberation and succeeded by Pedro Agustin. At present, Delfin Mallillin is the incumbent.
        In view of that fact that the place is a small barrio the people worked through thick and thin and solved their problems with regal* to their ways of living. Being a peaceful barrio there were unfortunate incidents or events that took place during the different occupations in the country.
        Most of the people of the barrio are literates in spite of the fact that they have no school of their own. Unlike the sister barrios in the municipality, her children go to the Andarayan Primary School about more than one kilometer away, to finish their primary education.
FOLKWAYS OF BARRIo CASSAP FUERA
        During the early days the people had their ways and beliefs in life. These days, such beliefs still exist among a few. They believe in antings which they believe van cure the sick. The Balla-wan is a piece of advice that is sung and dedicated to a newly:wed couple. One of their common sayings runs thus "No awan ti pacencia, awan a cumbinencia" which means "Patience is bitter but its fruit is sweet", They to have the riddle. The most common riddle in Gaddang is ".Malulusok swan a acuana" which means "Labor through heat out not compensated" (ladle) All other modes, beliefs and practices are more or less the same with the adjoining barrios.
        A brought future is in store for Cassap Fuera. By present indications this barrio is bounded to become one of the busiest and most progressive barrios of Cauayan. It will not be long before this barrio will supply not only the town but also the neighboring towns and provinces with orchard products.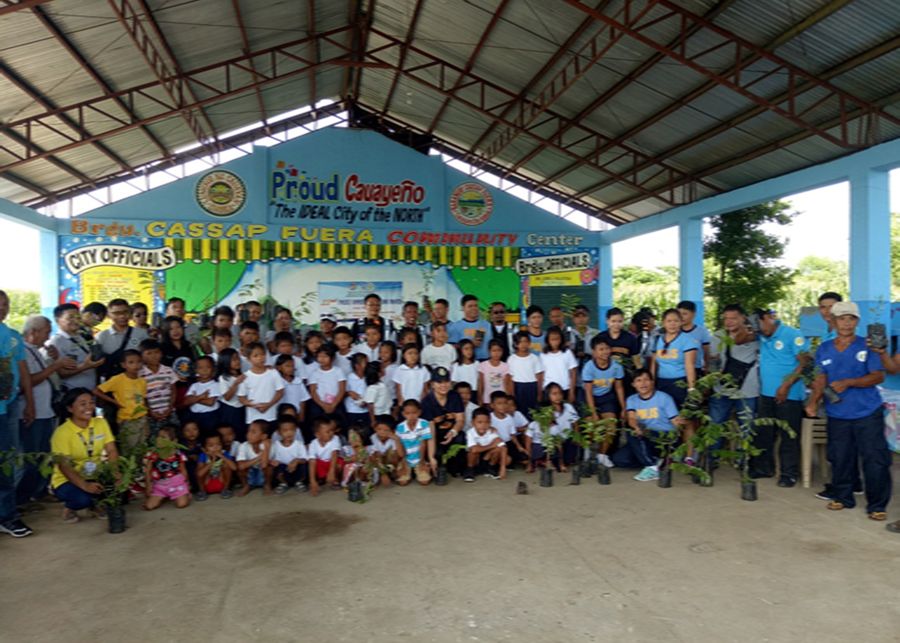 THANK YOU PNP!
JOIN TREE PLANTING ACTIVITIES & FEEDING PROGRAM TOGETHER WITH THE PNP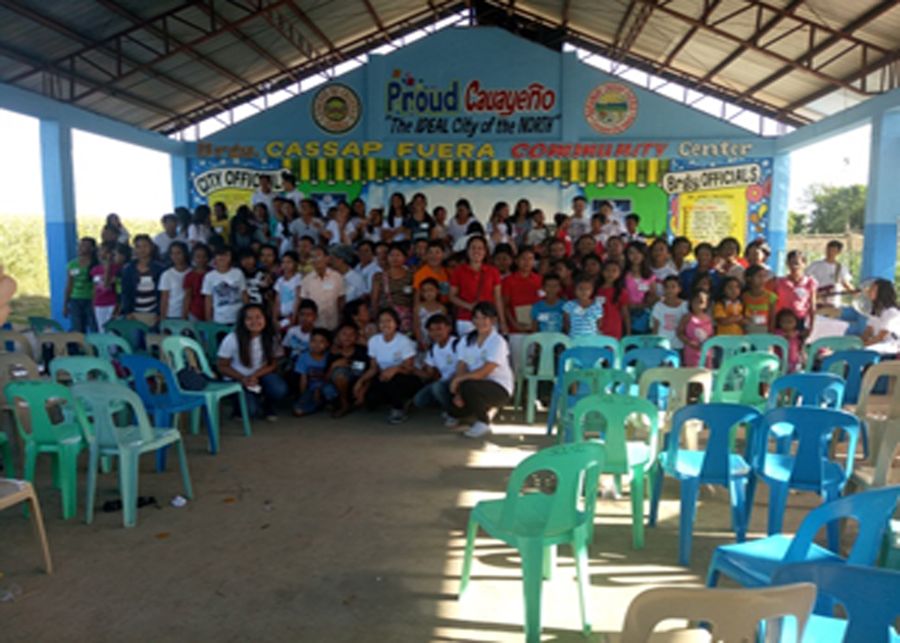 TWO DAYS ACTIVITIES OF YOUTH TASK FORCE (SOLS)
7 BARANGAYS ATTENDED: CASSA FUERA, SAN LUIS, SAN PABLO, BUGALLON, DIANAO, CASALATAN & CABUGAO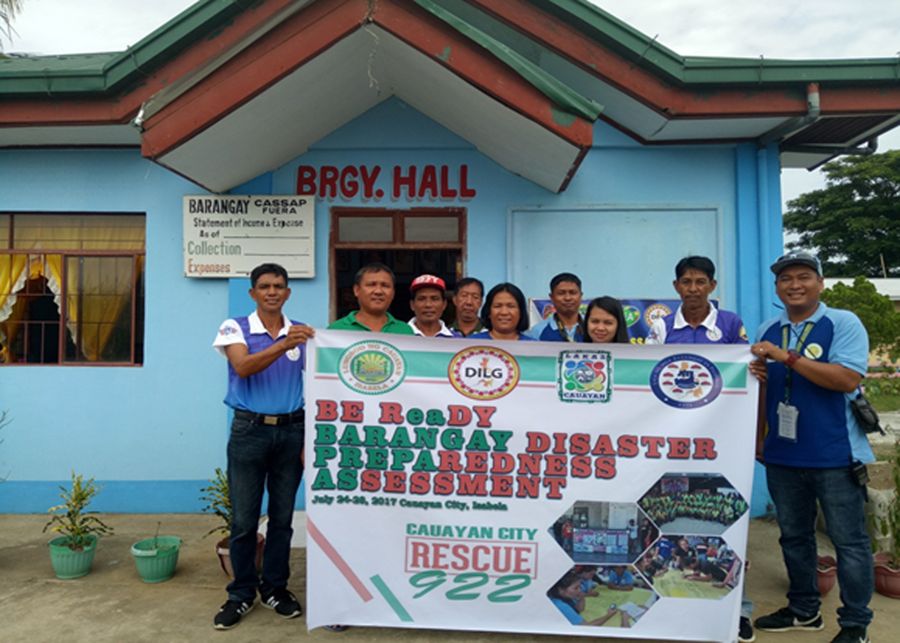 Be Ready brgy. cassap fuera
Barangay Disaster Preparedness and Todas Dengue Campaign with CDRRM.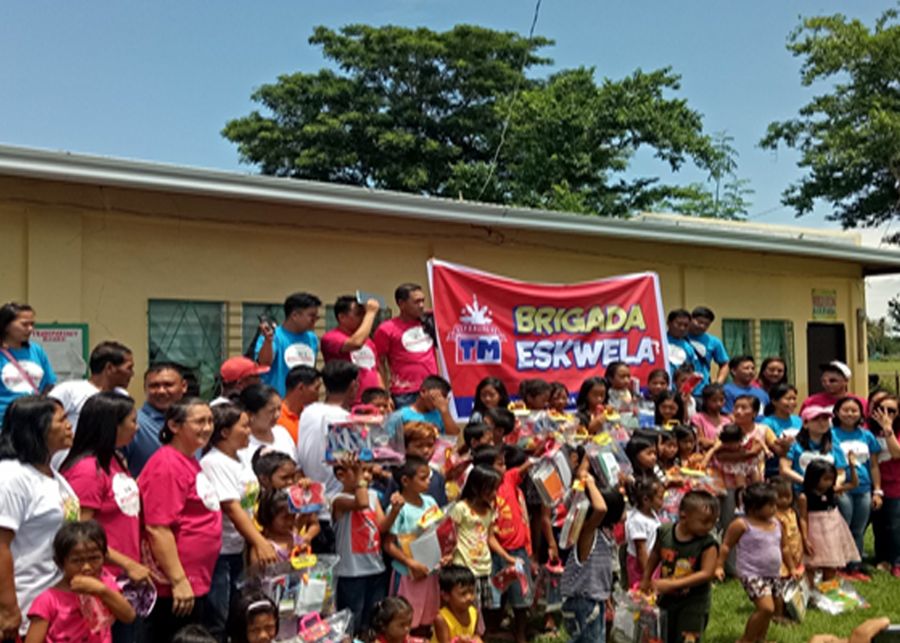 BRIGADA SKUWELA 2018
BRGY. OFFICIALS OF CASSAP FUERA JOINS BRIGADA SKUWELA 2018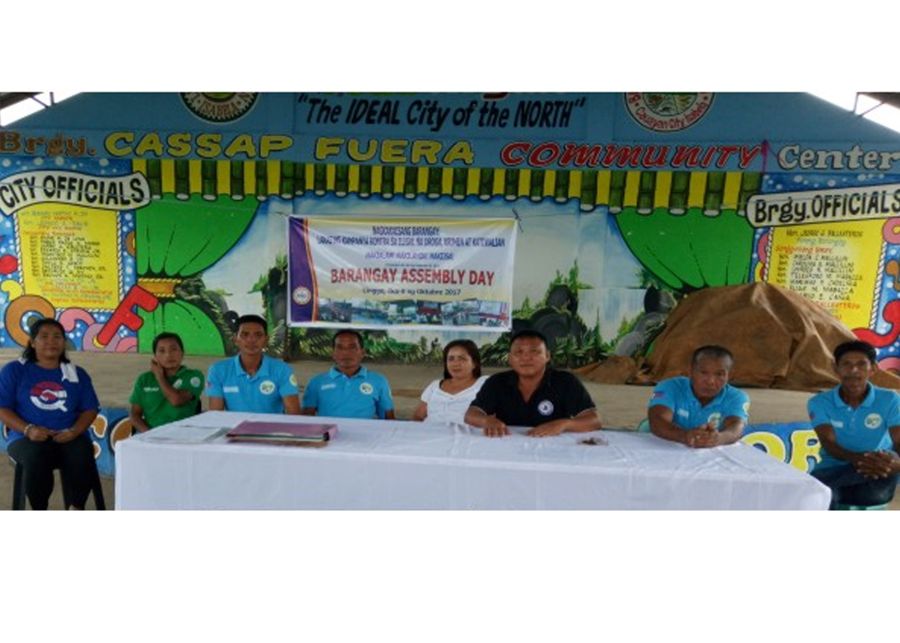 BARANGAY ASSEMBLY
FIRST BARANGAY ASSEMBLY WITH THE NEW SET OF BARANGAY OFFICIALS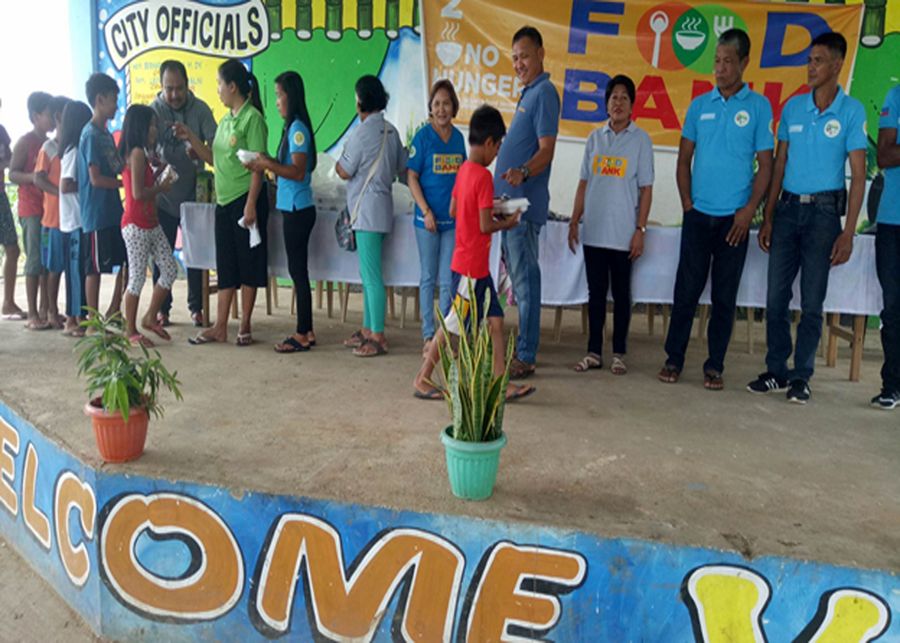 NO TO HUNGER!
FEEDING PROGRAM ON BRGY. CASSAP FUERA BY CAUAYAN CITY FOODBANK.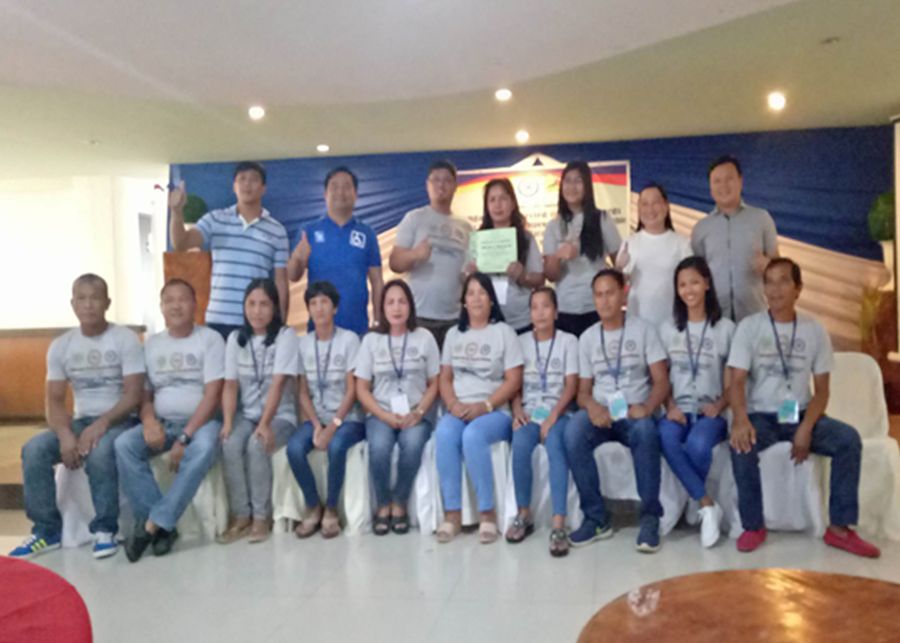 Barangay GREAT Program for BNEO Seminar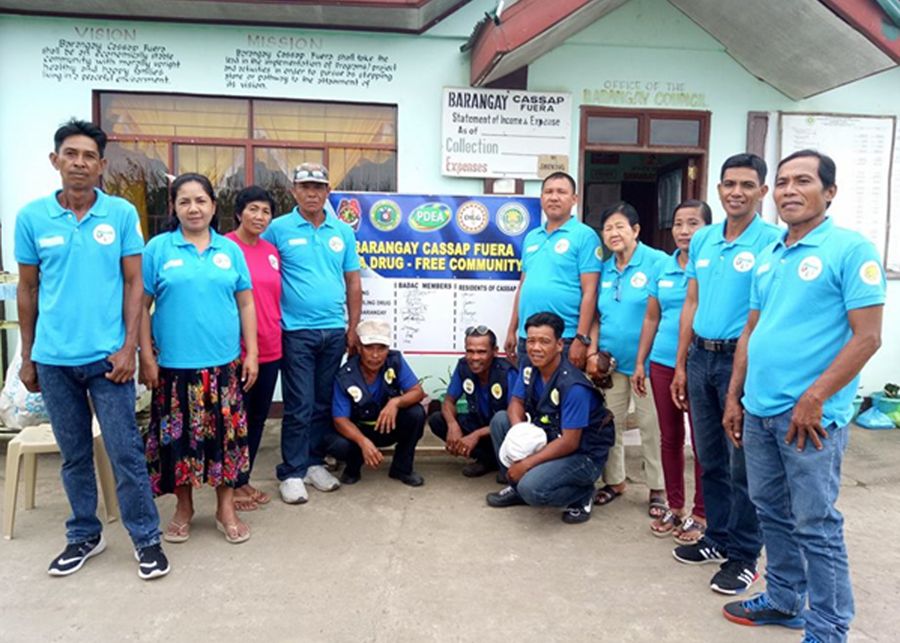 Drug Free Barangay
Barangay District 2 is a Drug Free Barangay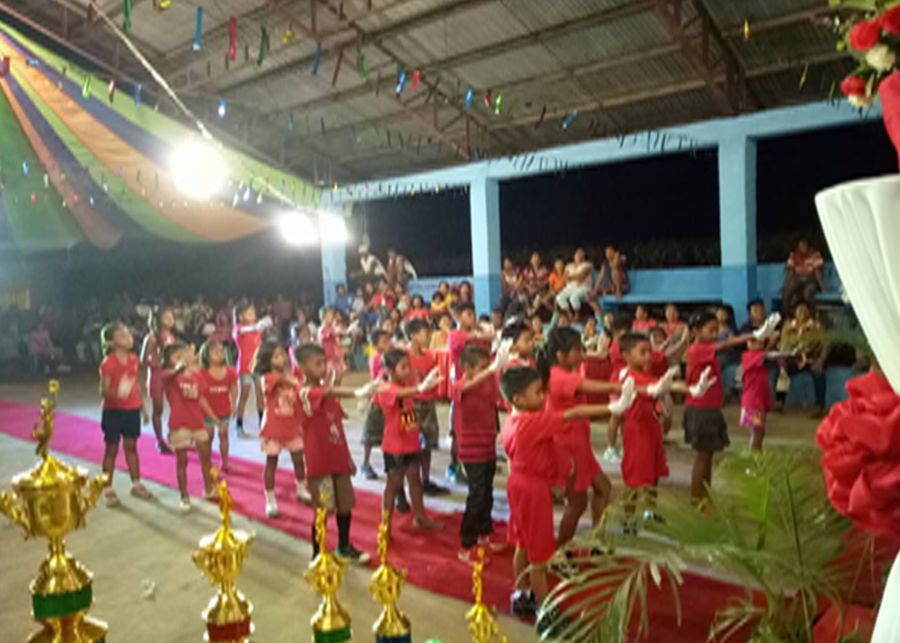 HAPPY FIESTA!
PHOTO TAKEN DURING THE BARANGAY PATRONAL FIESTA 2018
CONTACT US

HON. IMELDA C. MALLILLIN
0975-252-0323
Punong Barangay
ISABEL M. BALLESTEROS
0905-920-7713
Barangay Secretary
LOIDA R. MALLILLIN
0997-336-9672
Barangay Treasurer
MARY ROSE B. MABAZZA
0997-785-5111
SK Chairman